We make them want to pick your product
Flexible Packaging, keeps the product fresh and intact throughout its life cycle. It is one of the most economical form of packaging in FMCG industry and it protects the product against damage from heat, moisture and leakages to deliver top quality product to the end consumers. At Radiant Packaging Industry we believe in functionality to our core along with an element of theatre; as important it is that the product should stay safe and fresh in the packaging, the packaging in looks itself, is very important.
For an end user to pick up a particular product amongst others, the packaging has to be inviting with an irresistible appeal. To cater the same, we provide a competitive edge to our customers through our highly experienced pre-press team who fine-tune the packaging designs to prepare them for printing process.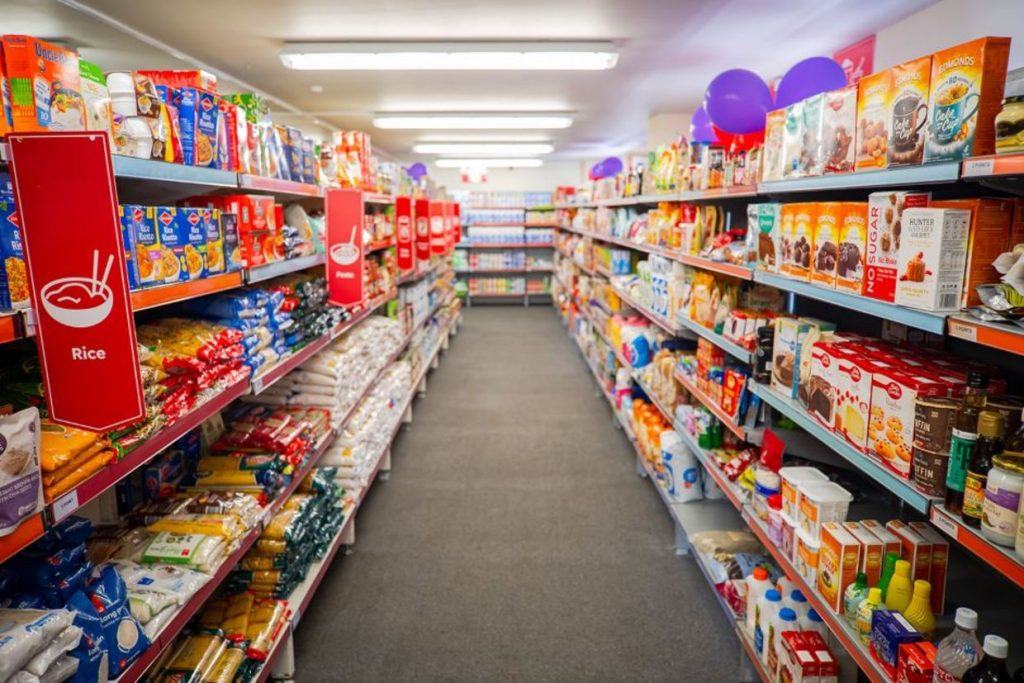 Our professional production team adds life to the products in our state-of-the-art manufacturing facility with printing machines which can print up to 9 colors (Rotogravure Printing) up to a width of 1,300 mm and provide various finishings – Matte, Glossy or both Matte & Glossy to stand out.
Packaging plays a crucial role in any product's marketing & promotion and the impression which it creates of the brand & product on the consumer. Keeping design, useability and functionality in mind, we at Radiant Packaging Industry believe in executing projects with a passion to create that compelling desire for an end consumer to pick your product amongst others.
In 2016, Radiant Packaging Industry LLC was established as a greenfield plant spread across 50,000 S.F. of land and began operations in 2017 with a 2,400 MT per annum manufacturing capacity. The initial packaging domains covered solvent less and solvent based laminate, labels and pouches.
In 2018, we acquired an additional 50,000 S.F. of land to expand the operations. With offices established in Nigeria in February, 2018 and Lebanon in June, 2018; we began with our long-term expansion plan of increasing our global footprint.
In 2019, we doubled our capacity to 4,800 MT per annum and in May, 2019 a third branch office was established in Morocco.
By 2020, we had a portfolio of clients in 24 countries and stood strong through the pandemic without compromising operations.
In 2021, we ventured into production of cold seal applications and expanded our range of pouch manufacturing. An additional production line was added to ramp up capacity to 9,600 MT per annum.
Different laminates have different properties and perform differently under various conditions. Our highly qualified Quality Control team conducts a series of 12 Step Test to ensure that we deliver nothing short of premium quality packaging solutions and conform with client specifications. We work with the best clients around the world by working with the best suppliers around the world and strictly adhering to world class standards.
Radiant Packaging is backed by its core principle of Integrity. We believe in conducting our business in a fair and transparent manner. Guaranteeing stunning packaging and exceptional quality, we have a reputation across the globe for enhancing the purchase capability of a product.
Be it the type of packaging materials, graphic designing techniques or printing techniques, we are always innovating to keep abreast of the trend and offer unique solutions to our customers. We are equipped with world-class manufacturing facility, innovative production technique and immensely experienced team with a shared vision to innovate and excel.
We believe in safe and sustainable business practice. Significantly reducing the carbon footprint, we use only those manufacturing processes that protects the environment as well as the end product which the packaging is designed to handle. With a stringent adherence towards all safety standards, our team ensures that we inculcate a safe-product culture.
WHY CHOOSE RADIANT PACKAGING INDUSTRY
Radiant Packaging in numbers
Your Success Is Our Success!
Evolving and exploring opportunities each day, we are going global, leveraging talent and improving productivity. Thank you for being a part of the Radiant Family and getting us this far.
Chief Executive Officer (CEO)
Equipped with superior business acumen, Mr. Duggal is the co-founder and the CEO of Radiant Packaging Industry LLC. With a vast working profile of 30 years, Mr Duggal has hands-on experience in business verticals such as Management and Development, Import / Exports, Sales and Marketing, Strategic planning, Tendering / Bidding, Credit Line Business Management, Administration and General Management. He attained his Mechanical Engineering Degree from Pune University (India) and a Post Graduate Diploma in Business Management from Nigeria.
Chief Finance Officer (CFO)
Mr. Singh is the co-founder and CFO of Radiant Packaging Industry LLC. With a prolific work experience of 22 years, he has provided his valuable insights to the Packaging Industry for a good 14 years now. His former experiences include Uflex, Dubai where he oversaw sales of PET and BOPP films in the Middle East. Mr. Singh had also been a distributor of packaging films, inks and aluminium foil. Mr. Singh completed his Bachelors in Economic from the very revered Fergusson College, Pune (University of Pune) and MBA (International Business) from University of Pune in 1998.
Chief Operating Officer (COO)
Mr. Kumar has been with Radiant Packaging Industry since inception as a key player in directing export sales and general operations. With a majestic work experience of 14 years, he has been associated with packaging industry for the past 9 years. Endowed with unfettered intellect, he had been a distributor for packaging films, Inks and aluminum foil from the year 2012 till 2016. Mr. Kumar completed his education from Delhi University, India in the year 2008.
Mr. Abhinav has been associated with Radiant Packaging since the year 2017 and has guided the company with his valuable sales insight. Formerly from 2015-2017, Mr. Abhinav worked as a Mechanical Design Engineer at a consulting firm in New Jersey, USA where he gained the professional acumen. He completed his BSc. Mechanical Engineering in 2015 from Drexel University, USA and MBA from the esteemed Indian School of Business in 2021.
Every year, the packaging waste counts for a major portion of the waste that gets dumped into landfills. Plastic pollution is considered as one of the major cause of clogging the ocean and the disposal techniques are largely responsible for this growing problem.
Radiant Packaging has always believed in sustainable business practice. And as much as we believe that the needs of the present generation should be met, we discourage jeopardizing the future of upcoming generations. In furtherance of our belief, we are committed towards creating awareness by promoting eco-friendly packaging solutions and implement techniques for our packaging to be recyclable, reusable or bio-degradable. We have an in-house sustainability team headed by key personnel from our top management, which is focussed on curating strategies that complement the environment. We consider the impact of our packaging solutions upon suppliers, customers, staff, the outside community and the world as a whole and align our strategies to their best interest.
The primary aim of any packaging is to protect the product inside it and we believe that sustainability can only be achieved if the product is not over-packaged. A product has 3 major phases – creation, transportation and storage, and the energy inputs involved can considerably be controlled by simply avoiding this excess packaging that is sometimes done to add value to the product. To do the same, we do our bit by using oxo-biodegradable films for secondary packing, reducing the thickness of secondary packing films, optimizing dimensions/weight of packaging and  using solvent minimization practices. Our range of pouches which can be made with re-closable zippers (conventional or recyclable) are the perfect example of a reusable packaging solution, which we actively promote. We are reducing our carbon footprints by adopting packaging materials and technology that are both resource and energy efficient.
To create awareness for available options in line of sustainability, we host informative seminars for our clients where we present the benefits of transitioning from conventional systems to sustainable systems and the best way to do so. This allows us to keep them well informed about the journey they could embark on with us in helping mother nature.
As a unified global company, Radiant Packaging has customers, branch offices and sales representatives spread across the globe. With a mission to revolutionize the packaging industry, we are drawing on a broad range of products, innovations and packaging solutions, as diverse as the varied cultures we cater.